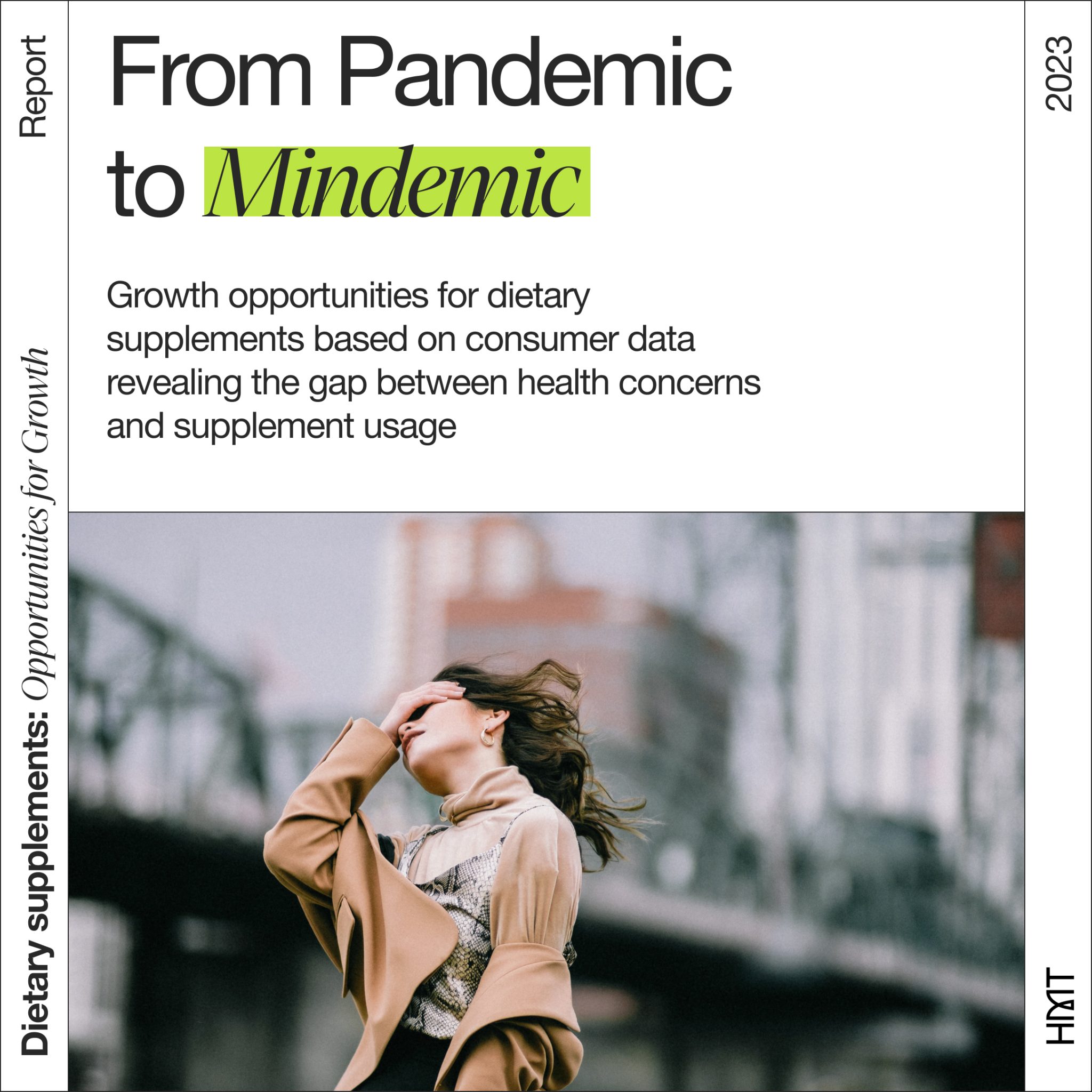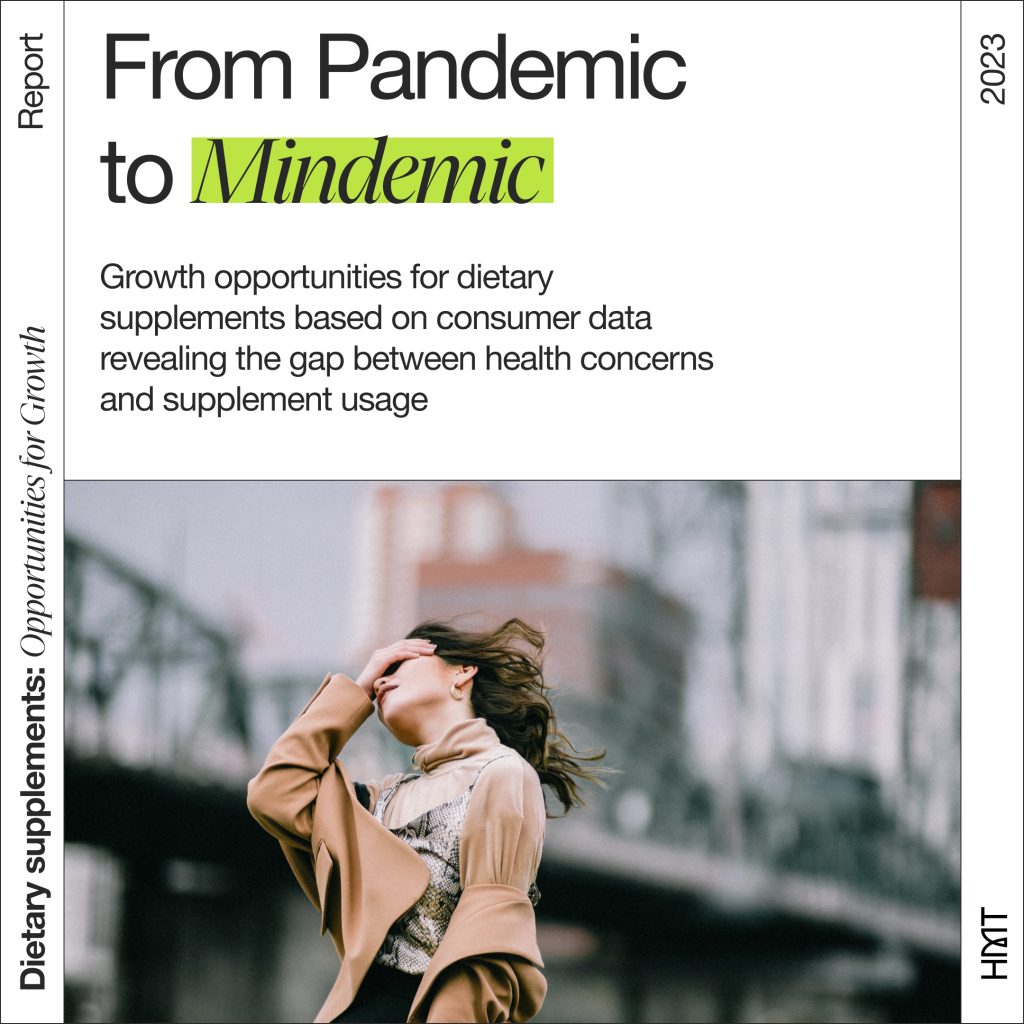 Preregister now

:
From Pandemic to Mindemic Report
The purpose of this report is to highlight post-pandemic health concerns beyond immunity. We reveal new consumer data that shows a clear gap between health concerns and supplement usage. Businesses in dietary supplements can tap into this opportunity to address these concerns and boost awareness.
Growth Opportunities for Dietary Supplements in a Post-Pandemic World
What's inside the report?
5 Top Global Health Trends: Understand what is on top of consumers' minds and stay ahead with insights into the latest health trends shaping consumer behavior. Discover how these trends are influencing dietary supplement preferences and market dynamics.


International Product Examples: Explore a diverse range of dietary supplement examples from around the globe. Gain inspiration from successful products that have effectively addressed evolving consumer health concerns.


Unique ITC Consumer Data: Gain access to exclusive consumer data provided by the Industry Transparency Centre (ITC). Identify the most significant gaps between consumer health concerns and their current supplement usage.


FourFactors®: Get a sneak peek into HMT's proprietary methodology FourFactors® Brand Acceleration System that comes with a practical toolbox. Plus you will find an invitation to the free online Consumer Understanding course on how to get better targeted innovations, faster to market.