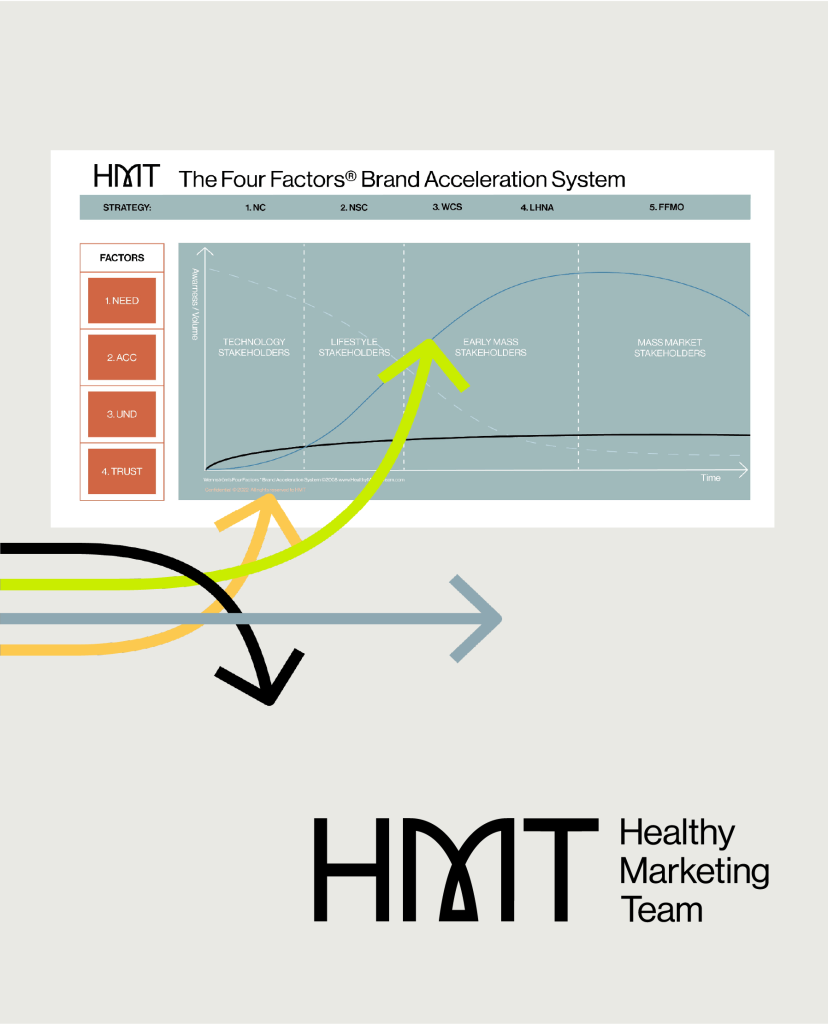 You focus on the change you want to see.
Our expert team & proprietary strategic framework takes you there.
HMT gives you an integrated process from insights and trends to strategy and design. The nutrition, health & wellness expertise requires a specific approach to strategy, creative execution and activation. Our process is underpinned by our proprietary methodology, developed specifically for the nutrition market: the FourFactors® Brand Acceleration System, tried & tested in 60 countries, and 6 continents. Together we create change that delivers tangible outcomes.
Insights
We have our finger on the pulse of market trends, consumer behaviour & science in nutrition, health & wellness to discover your brand's best opportunity. In addition, we create insightful reports & white papers to take deep dives into specific topics relevant to you.
Strategy
We work in an open and collaborative way on strategic direction & alignment, brand positioning, market entry strategy, growth brand platform, and innovation pipelines – to help you get it right the first time.
Brand
Creating brand identity for game changing brands. Success starts with asking the right questions: what are the trends? Where to play? How to win? And to create unity about the direction. Supported by our tools, we aim to help you get it right from the start.
Design
Driven by positioning that pushes brand purpose. We utilize supporting tools from the HMT toolbox and methodology to ensure the implementation of the brand strategy and that the brand meets the consumer target profile.
"The process with HMT helped us turn our founder's purpose into an articulated market entry strategy with a clearly positioned brand in a surprisingly short time! The expertise and experience of HMT's international team really helped us to move faster."
– Kenth Lindvall, CEO The Green Dairy AB
Let's talk about your brand!
Get in touch to set up a call with one of our expert branding experts conveniently located around the globe.