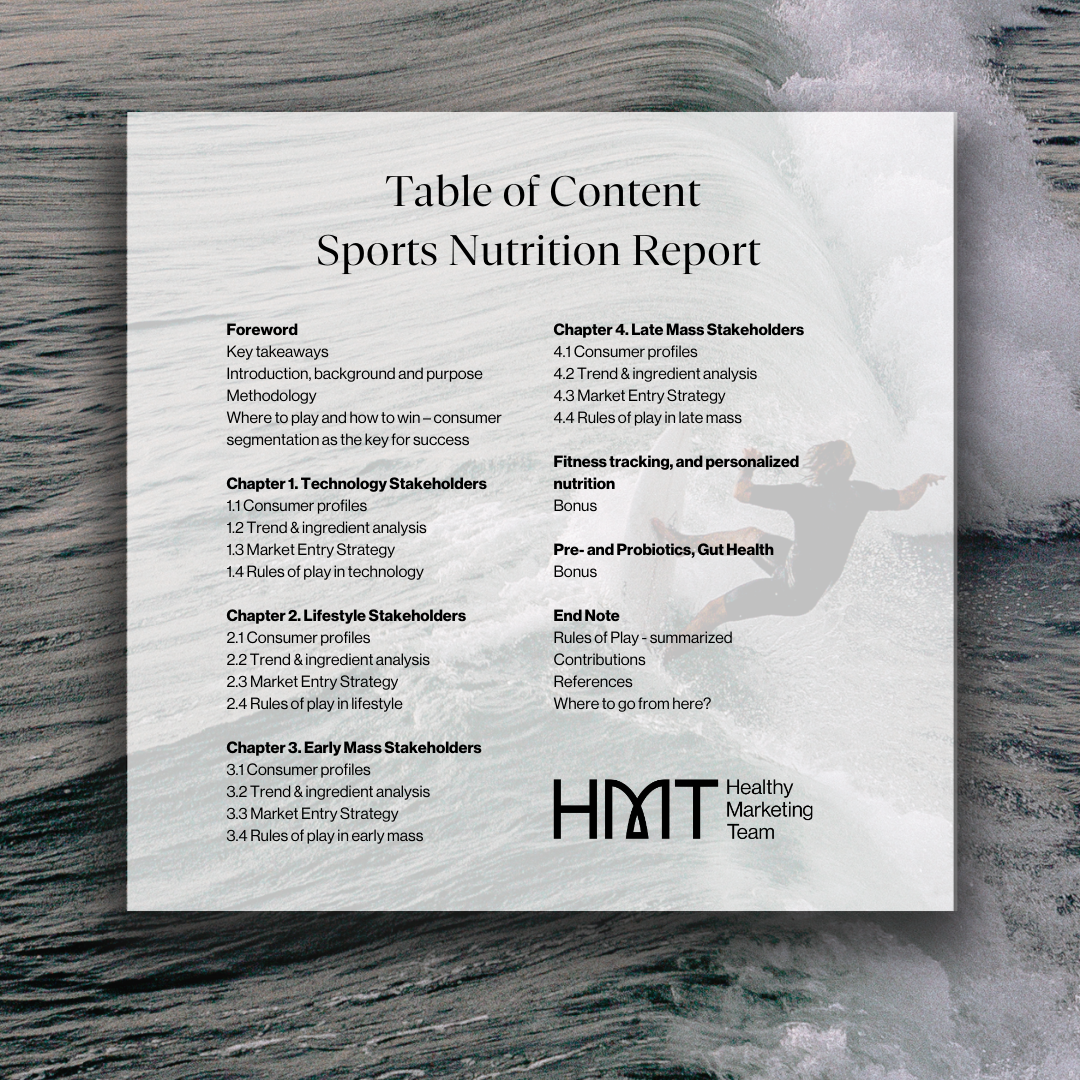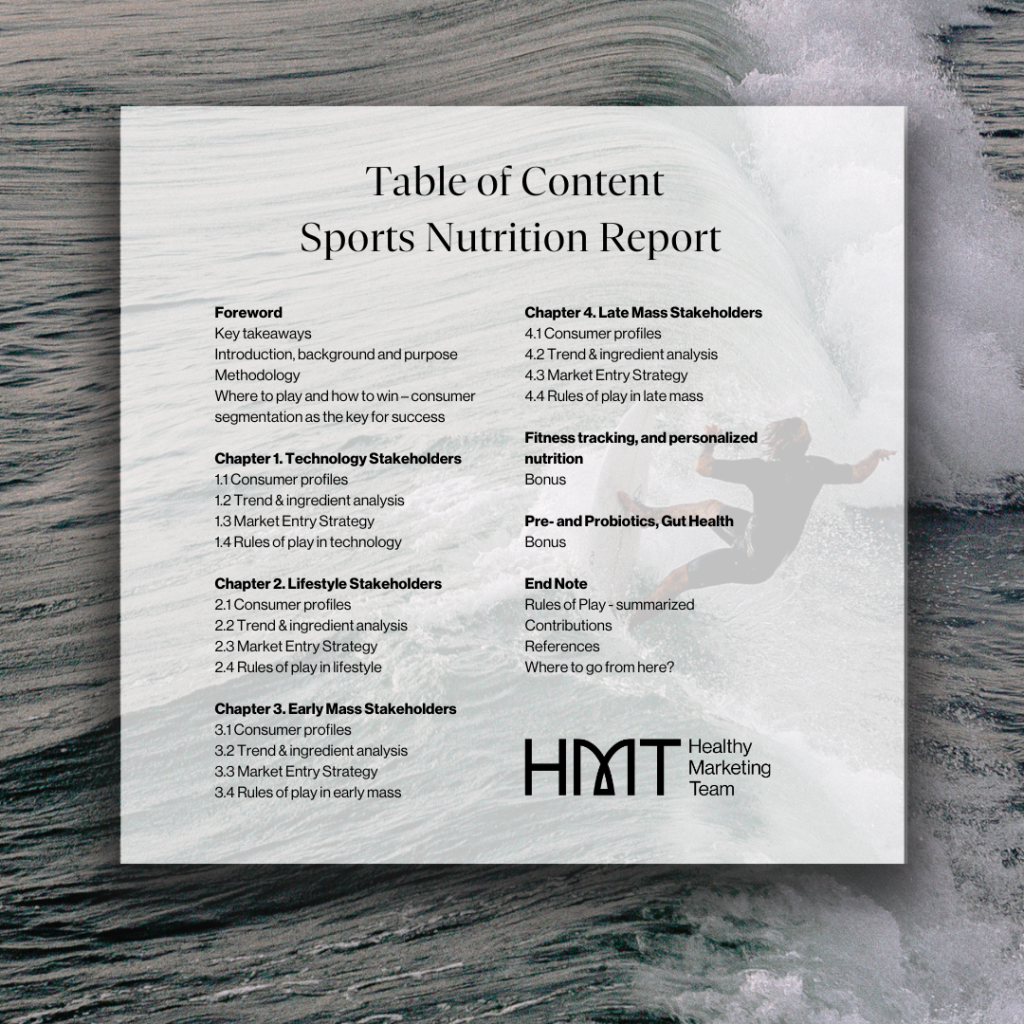 Download The FourFactors® of Success in Sports Nutrition Report
Our latest research paper, in collaboration with Maastricht University, looks at the innovation gaps in the rapidly growing industry of sports nutrition. This report helps you to understand which trends, innovation opportunities and ingredients are relevant for your consumer segment. Plus, you will find a bonus track on personalised nutrition and probiotics.
New times, new habits and new opportunities
Key takeaways from the report
#1: The sports nutrition market is growing again after a big loss due to the pandemic.
#2: The market for sports nutrition shifts away from single-function ingredients to holistic formulations.
#3: There is a shift from solely male customers toward females and an increasing segmentation.
#4: It is not just about physical performance anymore but increasingly more about health & wellness concerns with a growing influence of sustainability and clean label.
#5: Mental health and focus are getting more attention and are growing out of the niche.
#6: Taste and indulgence are key drivers of purchase decisions.